This seminar will explain how regenerative medicine techniques, including platelet-rich plasma (PRP) and wharton's jelly injections, are shaping the future of knee joint treatments.
Join Us for a Complimentary Seminar
Regenerative medicine is revolutionizing the approach to knee joint rehabilitation. Unlike conventional treatments that focus on symptom relief, regenerative techniques aim to restore the natural structure and function of the knee.
Regenerative techniques like Platelet-rich plasma (PRP) and Wharton's jelly injections aim to harness the body's innate healing capabilities. PRP therapy utilizes the patient's own blood, concentrated with platelets, to promote healing and reduce inflammation in the knee. These platelets release growth factors that aid in tissue repair and regeneration. Similarly, wharton's jelly injections, which include stem cells and growth factors can potentially transform into cartilage, aiding in the repair of damaged areas.
Join this complimentary interactive seminar to learn more about Regenerative medicine offers a promising avenue, emphasizing healing from within and potentially reducing the need for invasive surgeries. This innovative approach is setting a new standard for knee joint rehabilitation, focusing on holistic recovery and long-term joint health.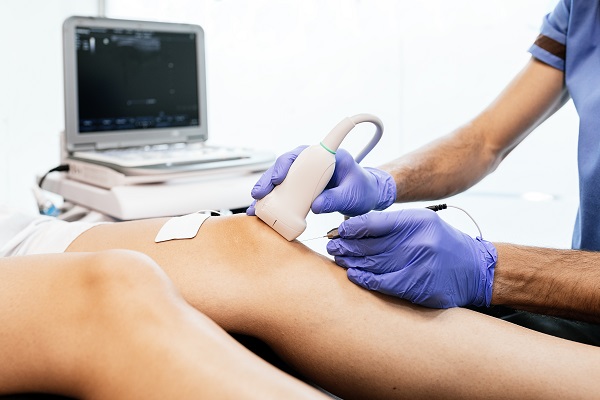 Capacity is limited, Register today to secure your spot
When
September 20th, 2023
Where
124 Lomas Santa Fe Drive Suite 206,
Solana Beach, CA 92075
Time
11:30AM – 1:00PM
What we will cover:

Regenerative medicine approach to knee joint rehabilitation
How does it work, potential benefits and challenges
Conditions that can be treated
Overview of treatment options
Treatments we perform
Recovery and follow-up
Patient outcomes
We Love Our Patients
I was treated in 3-13-23 in 2 fingers and 2 thumbs at Stem X for osteoarthritis. As of 3-30-23 the pain has decreased significantly in my thumbs and one finger and moderately in the worse finger. I am hoping for more flexibility and dexterity as time goes by
- Les Martinez
The staff is highly professional, helpful and friendly. They are really efficient with insurance as well so I didn't have to do anything. So glad I found StemX. My shoulder is so much better!
- Pamela Gort
After 18 months of treatments, my knees feel totally normal again and I can resume my normal activities. Great doctors and staff. I highly recommended StemX!
- Greg Geisinger